The hot house for flight service
The warm home for pet flight service
Skypets has a professional team that loves animals and understands how much your pet is an integral part of the family Are you flying abroad? Are you relocating? Do you want your pet to fly with you?
At Sky Pets we take care of everything!
Our team specializes in making the relevant requirements and documents available for every country in the world! Including choosing the right airline for you and ordering the flight ticket for the animal.
We will be happy to take part in the process of flying your pet We will accompany you throughout the entire process and make sure that your path to your chosen destination will be smooth so that the flight experience will be positive and pleasant for you and your pet
Service, reliability and full availability is a stone at our feet Yours, the Skypets team
Why do you need a flight service company to accompany you during your flight with your pet?
From our experience in the flight services, we are exposed to problems that develop with customers since they have not started an orderly process of accompanying the flight and sometimes encounter a problem at a critical time such as boarding time.
1: A family that flew on vacation in the United States with the dog and arrived at the destination country successfully. When they wanted to return to Israel, the airline and the authorities in the United States did not allow them to board the return flight and claimed that the dog's veterinary documents were not properly prepared.
The client contacted us in Hall from the United States, in order for us to arrange the necessary veterinary approvals.
The subject of approvals and their preparation is essential and each country has its own requirements.
We are well versed in preparing the required certificates for each country and are linked to the contacts in the various countries according to the need, which is sometimes urgent. All this under the close supervision of the treating veterinarian and/or our respective veterinarians.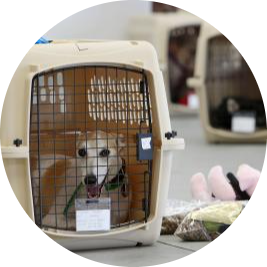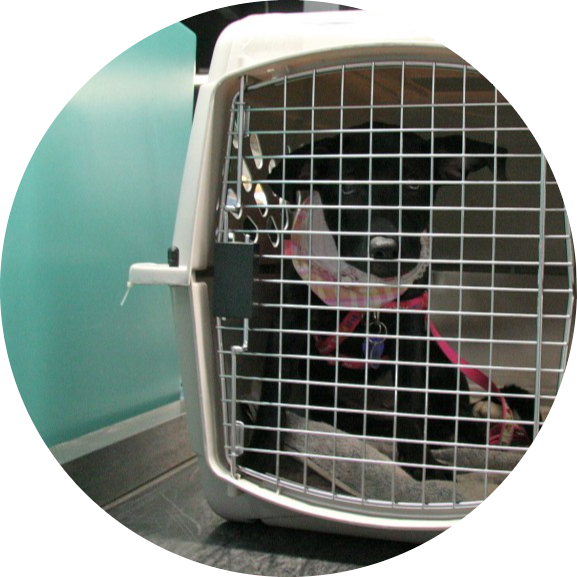 2: Panicked inquiries from customers who arrived at the airport for a flight with their pet and encountered a refusal to board the flight due to the size/weight/incompatibility of the cage approved for the flight.
Each airline has its own unique definitions and sometimes the destination country also has additional definitions.
Accompanying the flight will save on duplicate or irrelevant expenses such as buying suitable tickets (cargo, passenger cabin or belly of the plane) in a company that is not suitable or re-buying a suitable flight cage.
3: Planning a flight with the pet is divided into a number of steps:
A. Preparation of all relevant documents
B. Purchase of a passenger ticket
third. Buying a ticket for the pet in the passenger cabin, the belly of the plane or in the cargo – depends on the airline and/or the country of destination.
Sometimes, the process of purchasing a pet ticket through the airline is long and cumbersome…
We can manage the pet ticketing process for you.
Choosing a flight escort will provide you with security and peace of mind knowing that a professional will accompany you throughout the entire process until takeoff.