Link to the site
https://taliab3.wixsite.com/haveterinarit
Address: 336 Dizengoff Tel Aviv
Phone: 03-7395527
Dr. Vared Ben Baruch Naaman
After about a decade of dedicated and loving care for thousands of dogs and cats in old clinics around the city, I decided to open my own place. A clinic in the old north with a personal, warm, professional and reliable attitude.
The clinic provides a solution to a complex of treatments such as: medical examinations, vaccinations, preventive treatments, laboratory tests (skin, urine, blood, genetics), nutritional counseling, behavioral counseling (training days, for puppies/adults), expert examinations, teeth cleaning, surgeries and more .
​For those who don't know yet, I graduated from veterinary studies in Kosice, Slovakia in 2005. From there I continued to Brno, in the Czech Republic to work at the veterinary hospital. In 2008 I returned to Israel and since then I have been dealing with barking and verbal abuse almost non-stop.
In between, I fell in love and attached Shaoli and Coco (two perfect cats), three children and one husband, close to my heart. Always available for any question and problem you encounter!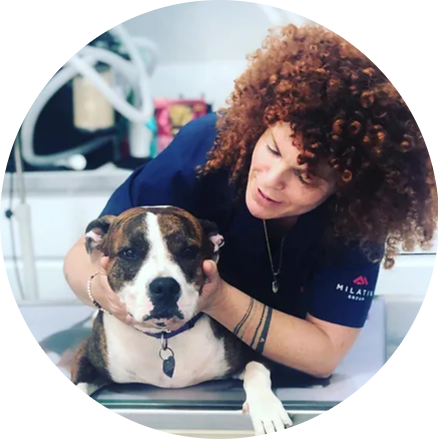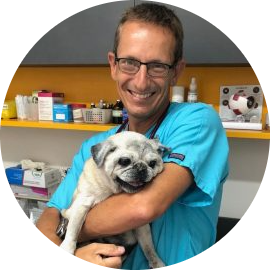 Link to the website
http://dogtor.co.il/staf/
Address: Uri Zvi Greenberg St. 25 Ramat Chen
Phone: 03-7411335
Doctor Yaron is a graduate with honors from the Faculty of Life Sciences at Tel Aviv University and a graduate of the University's Kurt School of Veterinary Medicine Hebrew, where he also received an honors scholarship.
After graduating, Adi worked for several years in one of the largest clinics in Israel and then decided to establish a new clinic, which provides high-level services to animals and their owners.
Adi is married to Orit, the father of Daniel and Guy (prey animals walk on two) and the proud owner of Motek (a lovely SOS dog), and Chaser (the serial examinee)
Address: Barcha Havas 1 Haifa
Phone: 052-5764100
http://www.ronenvet.com/
Dr. Shay Ronen – Veterinarian
I am a veterinarian graduated from the University of Missouri Columbia in the USA. I graduated in 2001. I worked in active clinics in Chicago where I treated thousands of dogs and cats and occasionally exotic animals (rabbits, snakes, rats, etc.) At the end of 2004 I returned to Israel. I worked in clinics in the center and in 2006 I returned to my hometown – Haifa.
Today I offer home visits For the convenience of the client, and receive at my clinic on 1 Bracha Habs Street, near Rothschild Hospital. The visit to the clinic is by prior appointment. Due to the time and effort to get to the client's home, the price of a home visit is higher than a visit to the clinic. I offer the most advanced medicine, under the most convenient conditions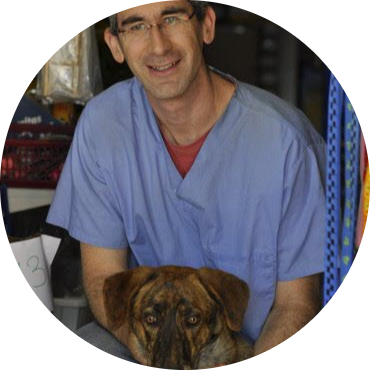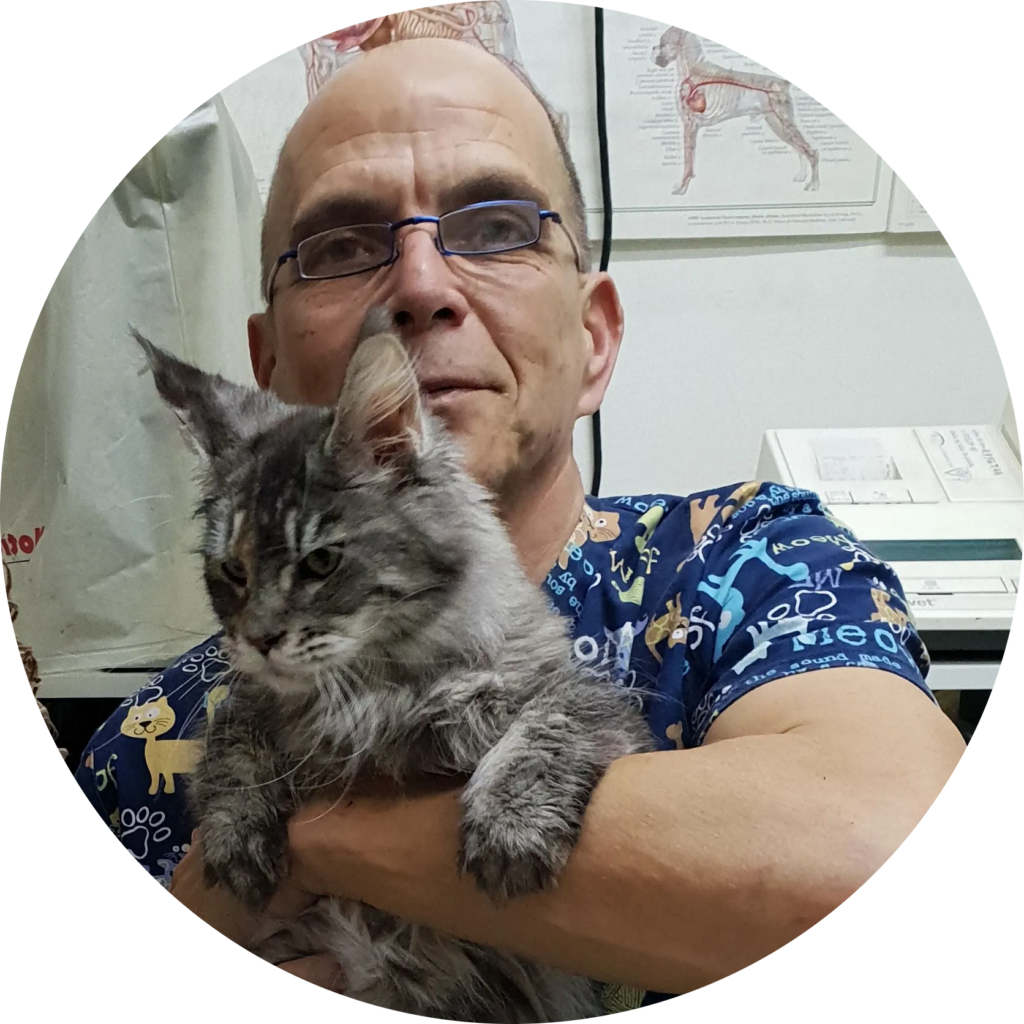 Address: 27 Zalman Shazer St., Neve Hoof Rishon Lezion
Phone: 03-9620428
site: https://www.ambulatorio.co.il/about
Dr. Doron Yakir
graduated from the Tel Aviv Panchayat. After that a pilot course and later a pilot Permanently and temporarily for over thirty years. A love for medicine, along with the charm of the relaxed treatment, made me choose veterinary medicine.
After an initial clarification, I chose Italy (the Student University of Milan), I finished my studies in 1988, returned to Israel and was accepted to work at the Beit Dagan Veterinary Institute, in the field Clinical pathology, i.e. blood tests, etc.
In 1990, I established the clinic, with the help of very basic equipment, I started my journey with great pleasure and satisfaction, along with adequate successes. Over the years, I equipped the clinic with advanced and modern equipment, which enables better diagnosis and treatment. Over the years I have served in public positions as the secretary of the Association of Veterinary Doctors in Israel and as a member of the various ethics committees. Dr. Yakir Doron is married to Gili, father to Ari and Liri. Grandfather of three grandchildren.
Address: Kipodan 18, Modi'in-Maccabim-
Reot Phone: 055-3053989
https://kipodan18.co.il/
Who am I?
My name is Yael Levi Mazalum, a veterinarian in Modi'in and a graduate of the University of Bern (Switzerland) for veterinary medicine, since 2013 I have been treating and treating all animals with great love.
For the last ten years, she has been dealing with animal medicine, with great love and dedication.
After many years, which was just a dream, I finally decided to open my clinic.
A clinic where the client and the animals will have a sense of security, great attention and above all, complete transparency, throughout the entire process. Throughout all the years of my work in the field, I learned that the most important thing is patience, for the animal and its owner, giving maximum and pampering time. My world view is that every customer is unique.
The relationship of trust that will be built throughout the process, both in terms of the approach, in which the client receives an explanation, in a clear, matter-of-fact and transparent manner regarding the treatment, and, in terms of my participation in the costs and medical procedures, will be carefully preserved and will be a milestone. My belief is that the animal should visit one place where all possible services are concentrated for him: from comprehensive tests, digital x-rays, ultrasound and a sophisticated blood laboratory, with all of this in the most modern equipment available to the Veterinary Medicine Authority. The clinic has a comfortable and spacious treatment room, a well-equipped and sophisticated operating room for surgeries at any required level and, of course, hospitalization at the highest level.
I found it appropriate to add a service of collecting the animal from its home to the clinic and returning it at the end of the treatment. This is because I have often come across stories of lack of mobility, time or fear, which made it very difficult for clients to move animals for treatment at the clinic, sometimes, even in difficult situations.
In my clinic: a pleasant and warm experience. A place where the customer and his animal are the center. A clinic where I will have a real introduction to the clients and the animals' medical file. A respectable time interval that will leave a pleasant and patient attentive visit. Treatments at the highest level.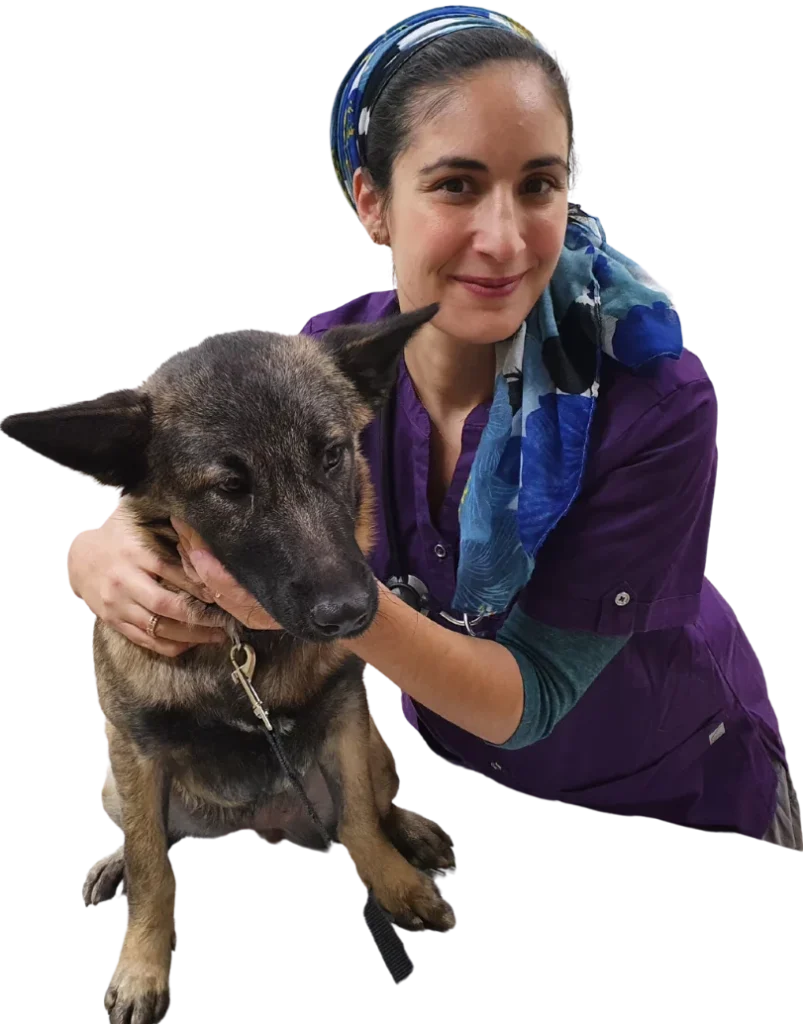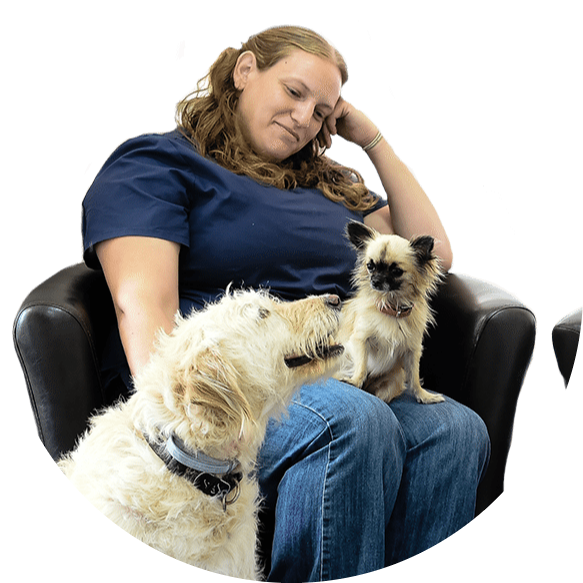 Phone 24/7 : 09-9501145
Address: 17 Ibn Ezra St., Herzliya
Owl.vet.center@gmail.com
Website: https://owlvet.co.il/ Yanshof
Veterinary Center – Smart Medicine
Yanshof Veterinary Center was established by The veterinarians, Dr. Hila Farber Weissman and Dr. Elad Shapira-Gal, with the aim of providing the residents of Sharon with advanced and professional veterinary medical care. At the Yanshof Veterinary Center – Smart Medicine, you can enjoy routine and comprehensive examinations, preventive treatments, vaccinations, sterilization and castration of dogs, various surgeries, receiving emergency cases and more. We undertake to provide you and your pet with the best, most reliable and professional care, accompanied by a lot of attention and warm and personal treatment. The clinic provides emergency vet services and a 24/7 telephone response, by experienced veterinarians from the clinic staff. If necessary, you can receive medical treatment by a veterinarian 24 hours a day, even during hours when the clinic is not active.
You are welcome to consult us on any issue, debate and/or question – we will always be happy to be at your disposal.
Magen David Green Veterinary Clinic
Phone: 03-5792437
052-2561044
Address: 4 Uziel St. Ramat Gan
Email: leilien@gmail.com
Website: http://www.mdy.co.il/
Magen David Yerok – Veterinary clinic for pets
The clinic was established by Dr. Avi Lilian in 1996. The clinic functions both as a neighborhood veterinary clinic and a barbershop and as an educational clinic for courses that are conducted at Magen David Yerok College.
The clinic offers an annual subscription for a dog that includes vaccinations and benefits.
The clinic is a center of knowledge and excellence in the field of veterinary medicine, being an essential part of the Magen David Yerok College, which has been training veterinary assistants and books for dogs and cats since 1994.
Clinic services:
– Vaccinations and preventive treatments
– Comprehensive laboratory tests
– X-rays
– Sterilization and castration
surgeries – Emergency surgeries
– Dental treatments and tartar removal
– Internal medicine
– Dermatology
– Supply of medical food and veterinary products
– Special specialization in reptiles, exotic animals and rodents
– Professional advice in raising and caring for pets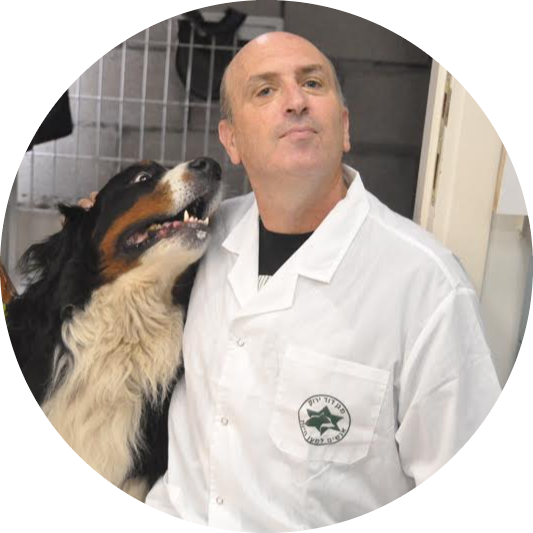 Phone: 08-6279010
Hours of operation of the clinic
Sunday-Thursday 09:00-12:00 and 16:00-19:00
09:00-12:00 Fridays and holiday eves Link to the website:
The veterinary hospital was established in 1978 and since then until today Serving the residents of the south. The veterinary hospital provides veterinary services at the highest level that include extended blood tests, ultrasound, digital X-ray, dental X-ray, endoscopy, hydrotherapy and more alongside routine veterinary services such as vaccinations, sterilizations, castrations, dental treatments, routine examinations, etc.
The hospital, which covers a large area and includes A reception room, three examination rooms, an X-ray room, a hospital room, an operating room, an isolation room and a laboratory, providing
veterinary medicine services at the highest level.
· Digital x-ray device, endoscope device., · Ultrasound equipment, · X-ray device, · EKG device, · Anesthesia machines, · A monitor that allows monitoring the oxygen level during anesthesia
. The veterinarians working at the hospital have a lot of experience in the field and undergo frequent training in Israel and abroad in order to remain at the forefront of animal medicine.
The veterinary hospital places emphasis on preventive medicine by giving regular vaccinations, including the hex, rabies, square, park worm and other treatments. Preventing diseases in advance prevents suffering from the animal and high expenses for emergency treatments.
In addition, at the hospital, you can purchase high quality food, which helps the animals' health, special medical food suitable for animals suffering from various diseases, as well as various products and accessories. You can also order the products directly from this website.
The hospital regularly treats the working dogs of the Israel Police, the IDF and the Israeli Security Service.
First and foremost, we believe in providing a warm and loving attitude towards the treated animals. We will be happy to see you
Ashdod Animal Center Veterinary Center
Phone: 08-8677340
Address: Guy Oni 6 Ashdod
Email: contact@animalcenter.co.il
Website link: https://www.animalcenter.co.il/
Veterinary hospital in Ashdod ANIMAL CENTER
The personal attitude, the aspiration to provide the best service , the sincere love for the animals and the uncompromising commitment to take care of their well-being – they are all an integral part of the daily conduct of each and every one of us. Need a veterinarian in Ashdod? We are here for the animals and for you, and commit to providing you with the best and most professional service. Dr. Gadi Sharvit Dr. Natalia Zorihin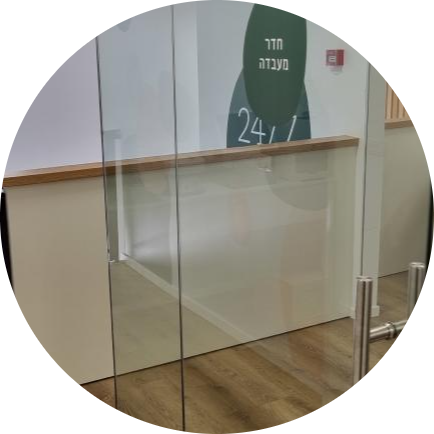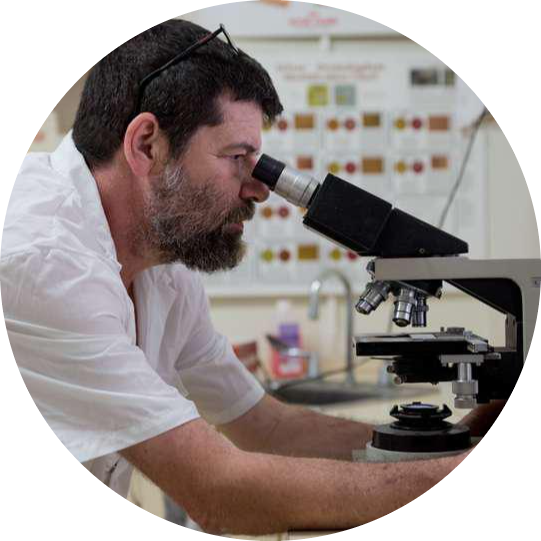 Name: Dr. Oron Pergar
Clinic name: Oron Veterinary Medical Center
Phone: 097446606
Website link: https://www.veterinary.co.il/
Short text: "Oron" Veterinary Medical Center in Hod Hasharon was established in 2005 by Dr. Rev. Oron Pergar, resident of Hod Hasharon, senior zoologist and veterinarian, veteran and experienced.
The center provides professional treatment at the highest level, while maintaining a personal and caring attitude to customers. A team of professional and dedicated veterinarians are here for you and your pet at all times.
Name: Dr. Stefan Bordoschel
Clinic name: Ramat Yishai Veterinary Center
Phone: 0549104123
Website link: https://www.stefan-vet.info/
Short text: At the veterinary clinic in Ramat Yishai: routine treatments, vaccinations, blood and X-ray laboratory are provided, Surgery, home visits, emergency visits – 24 hours!