What is a pet passport?
You can think of a pet passport like the one you take with you when you go out of the country, but it also carries health information. We don't actually label it a "pet passport" – that's a term coined by the EU. A pet passport is what European dogs and cats use to travel between EU member states, and cannot be used to travel to America.
"In the United States, your dog or cat will need an international health certificate to travel outside the country." Although it is not called a "pet passport", it is very similar to what the EU creates for animals.
All countries have different requirements for this health certificate, mainly related to vaccination status and microchips. In his experience, the Caribbean islands are the strictest countries, where it is most challenging to get approved certificates due to vaccination and health requirements. Even traveling to Hawaii from other states comes with strict requirements, including rabies titer testing (because the state is rabies-free).
In general, if your pet is in good health, up to date on all their vaccinations and able to travel, you can obtain a pet passport or health certificate by following the directions to your destination.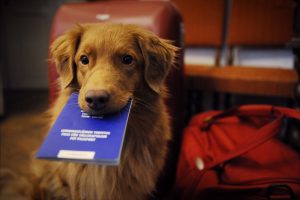 Do I need a pet passport?
If you are traveling out of the country, you will need a pet passport which in the US is called an international travel document. This is true whether you are going on a quick trip of a week or a stay of several months abroad. "You will need to show an international health certificate if you are traveling by air, car or any means of transport to another country with your pet."
Even in America you will need a rabies certificate to cross the border into Canada. When you board a flight to cross from one country to another, you won't need an international health certificate, but you will need to prove that your pet is vaccinated against rabies in order to board the plane. Some countries have special requirements, so it's still important to check with your vet.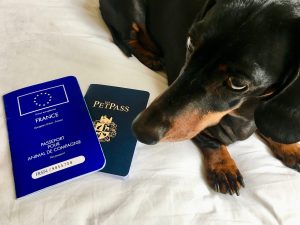 What are the requirements for a pet passport?
1. Health certificate signed by a veterinarian
You need a qualified veterinarian to sign your pet's international travel document.
2. Last appointment to the vet
For all travel certificates, your dog or cat needs to be seen in the last 30 days by a vet, so it's not something you can order on the go. "Before setting off on a new adventure, be sure to do your research and planning, because depending on the country you're traveling to, your pet may need certain vaccinations and a visit to the vet for a health check," he explains.
How much does a pet passport cost?
For an EU pet passport the price depends on your personal vet.
Some areas have special requirements for testing and/or vaccination,
so you'll need to budget for those costs as well.
How to get a pet passport Make an appointment with a veterinarian
The first step is to book a visit with your vet well in advance of your departure date. "Some clinics don't offer this service, so plan well ahead. Ask your vet if they can see your pet and provide an international health certificate weeks—if not a month—before you leave." (Some European countries in the Union have a requirement for a much longer period)
Sky Pets works with you and your veterinarian to ensure that all health and documentation requirements are met and properly scheduled. Some pet parents choose this option when traveling to places with complex requirements. We will be happy to provide service.